Contemporary dance questions 

… and answers!
Do you have a question about contemporary dance? This is the place to ask! I do my best to give an answer to all questions. 
The only thing I ask in exchange is that you leave me your e-mail address. I will not use it to send you ads or spam. The reason for this is that I have too many submissions. Some of them are about already asked questions, some are out of topic, some need that I contact the submitter, some don't. I need your e-mails to handle all this questions better; otherwise this is an endless work. So, I will not answer to you if you don't leave your e-mail address, whether in the notification options or within your message.

Now, follow these steps to submit your question:

1. Choose a category that would fit the subject of your question and follow the link:
- Dance Questions about Theory and/or History (for example: what is contemporary dance, research issues, questions about your graduating draft or school homework…)
- Dance Questions about Technique (dancing skills, methods…)
- Dance Questions about Learning and Dance Schools (where can I take classes in New York, summer dance schools, boarding schools…)
- Dance Questions about Ideas for Choreography (dance moves, theme for a solo, song for my choreography, title…)
- Dance Questions from Beginners or Amateurs (is it too late for me to start, where do I begin…)
- OTHERS… Any question that does not fit into the categories above goes within this page.

2. PLEASE browse over the already asked questions (they are posted below the submission form), before submitting a new one. You might find that the answer is already here for you!
If your question has not been asked yet...:
3. Fill in the form below and click on the 'send my question' button.

Make sure you always select one of the notification options when asked andprovide your e-mail address. I will not answer to repeated questions but I will contact you to tell you where the answer can be found. By providing your e-mail you will also instantly know when my answer, or comments from other visitors, have been posted.
Feel free to ask as many questions as you like, but only one question per submission.
Just remember that this is a website about contemporary dance. If you ask a question about another type of dance, it might not be included on this page or take much longer to be answered.
You will find your questions with their respective answers and/or comments below the submission form.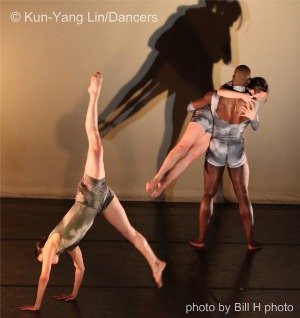 Ask your question here:
Remember that this is a website about contemporary dance. Out of topic questions will not be replied.
What Other Visitors Have Asked
Click below to read the questions and answers from other visitors to this page...

REMEMBER THIS IMPORTANT TIP:
Browse over the already asked questions before submitting a new one. And... if you got a great answer here, you might want to consider this:
---
---
Return from Dance Questions to Contemporary Dance Home Page