DANCE SCHOLARSHIPS AND GRANTS

AVAILABLE WORLDWIDE
This is a directory of dance scholarships and all type of grants or fellowships for dance in the world. It is organized first by countries and then in alphabetical order within those countries. It also has a submission form so that you can share any dance fundings you know with others.
We hope this page helps you find a funding that fits your needs. Please, pay it forward by sharing the existence of any other dance fellowship or grant you didn't find here and of which you are aware.

Good luck with your application!
ALL NATIONALITIES (this grants are open to artists from all countries)
ArtUniverse Agency Scholarships for Performing Arts Practitioners Are you looking for funding to develop your performing arts project, research, creative initiative or organization? Learn more about international mobility schemes, grants, foundations, artist-in-residence programs and alternative sources of funding for artists - check our regularly updated list of funding resources, opportunities and useful links.
IOTPD Philippe Braunschweig Grant (available for dancers who have worked in IOTPD member countries)
Scholarship for Khao Sok Dance Retreat (in Thailand)

S&R Foundation Washington Award  Are you an emerging artist looking to further your craft? The Washington Award recognizes talented artists working in visual arts, music, and dance.  Why apply?
• Winners receive an unconditional cash prize of $5,000 to support their career development.
• An additional $5,000 may be awarded as a Grand Prize to an artist of outstanding ability.
• Award winners become part of the S&R Foundation network of artists, scientists, and social entrepreneurs. 
• Award winners may be eligible for performances or exhibitions supported by S&R Foundation. 
*Applicants must not be enrolled part/full time in a degree granting program.  International applicants are welcome to apply.

The Monica's Health Magazine Scholarship
The Sleeklens Academic Scholarship Program
Thetacticalknives scholarship This grant is open to students of any field of knowledge.
Ucross Foundation Residency Program (Sheridan, Wyoming)
ARGENTINA

AUSTRALIA

AUSTRIA

CANADA
Patricia Kohler Scholarship (#56 in the list of funds from the Yukon Foundation)
FRANCE

GERMANY
Pina Bausch fellowship for dance and choreography

NEW ZEALAND

Eileen May Norris Dance Scholarship
PORTUGAL
O Rumo do Fumo - Residency Programme  O Rumo do Fumo - Residency Programme hosts emerging artists for development of new projects during one month. Conditions: financial support, rehearsal studio, artistic counselling and organization of a work-in-progress presentation in Lisbon.
SPAIN
Becas de la Fundación Carolina (estudios superiores para personas de Iberoamérica)
U.K.
The Kevin Spacey Foundation (London)
U.S.A.
(In the U.S.A., many of the official colleges and universities have financial aid programs. If you don't find the institution you aim to attend here, look for its website and check if they have any kind of grants or scholarships)
Donna Reed Performing Arts Scholarships

Gary Parks Scholarship (scholarship for dance writers)
Laguna Dance Festival Scholarships
MacArthur Foundation (Chicago)
Mercyhurst College (Pennsylvania)
National Performing Arts Funding Exchange (The NPAFE's website addresses both the donors and the artists who want to apply for funds)
Niagara University Department of Theatre & Fine Arts
The American Tap Dance Foundation
The George Snow Fund (Florida)
The Hartt School Dance Division (Connecticut)
The Kevin Spacey Foundation (New York)
Now remember that dance scholarships vary a lot from one institution to another. Some of them pay for tuition only, some help you with your dance wear, some are given for workshops or specific classes only and many of them are paid directly to the place where you are going to study.
Read all their instructions carefully so that you don't miss any details required for your application. Be very attentive to dates and prepare your self in case there's the need for an audition.
I sincerely wish you get one of this grants!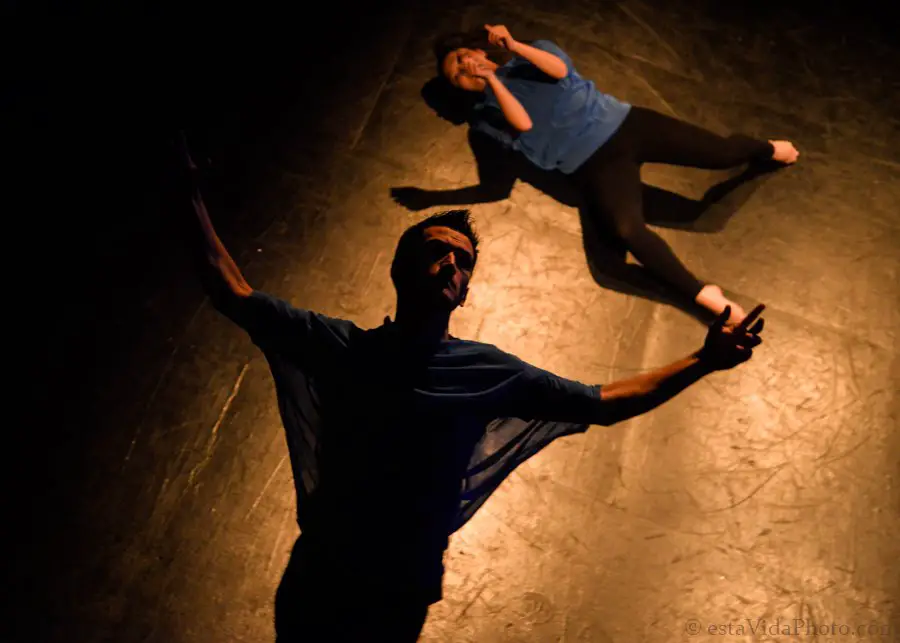 Gwen Rakotovao Company

Related readings about dance scholarships or grants:
The 'good' and 'bad' of earning a dance grant (This is an article about awards that are granted for creative projects)
CollegeScholarships.com (You will find a long list of dance scholarships in this website.)

---
Return to Contemporary Dance Home Page