CONTEMPORARY DANCE COMPANIES 
USA
If you want to appear in our list of contemporary dance companies USA (it's free) or want to update your contact information just fill in our submission form.
Please keep in mind that this is a website about contemporary dance. Send your data only if your practice belongs to this type of dance or is very close related.

(The sign @ has been replaced in e-mail addresses with the signs [at] … to protect us all from spammers…)


Arizona
Daniel Nagrin Tempe
O-T-O Dance Artistic director: Annie Bunker. Tucson

California:
Altered Modalities Dance Company Artistic director: Martha Kelly-Fierro. Visalia T: (559)287-2375
ArtBark International Artistic direction: We operate collaboratively and co-creatively. Choreographer: Misa Kelly, Stephen Kelly, Trina Mannino. 2911 La Combadura, Santa Barbara CA AND Brooklyn NY, Postal Code: 93105 T:(805) 569-0389 artbarkinternational[at]gmail.com   We seek to be the change we wish to see in the world harnessing our life work as creative innovators and visionaries to build mutual understanding and tolerance through the arts fostering a more harmonious and balanced world. When the arts thrive, hearts thrive and communities prosper. 
Ate9dANCEcOMPANY L.A.
AXIS Dance Company Artistic director: Judith Smith. 1428 Alice Street, Suite 200, Oakland 94612 T: 510-625-0110 F: 510-625-0321 mollie[at]axisdance.org
Barak Ballet Artistic director: Melissa Barak. 1709 Stewart Street, Santa Monica, 90404.

Benita Bike's DanceArt Company Choreographer: Benita Bike. P.O. Box 4242 Sunland, CA 91041-4242 T: (818) 353-5734 F: (818) 353-1476 info[at]DanceArt.org
BODYTRAFFIC Artistic direction: Lillian Barbeito & Tina Finkelman Berkett. Choreography: Stijn Celis, Alex Ketley, Barak Marshall, Andrea Miller, Guy Weizman and Roni Haver. 708 Machado Drive, 90291 Venice T: 310.923.2766 bodytraffic[at]gmail.com
Brockus Project Dance Company Choreographer: Deborah Brockus. 618 B Moulton Ave., Los Angeles 90031 T:562-412-7429 brockus[at]earthlink.ent
Contemporary/modern company graham/horton base that explores what it means to be human using athletic,dynamic dance.
California Contemporary Ballet Choreographer: Erin Holt. 4490 Cornishon Ave. 91011 La Canada T: 818-790-7924 erin[at]caldancearts.com
Imagine... stumbling into a place where the unexpected is found...
California Contemporary Ballet (CCBallet), established by Erin Holt, the company's visionary choreographer and Artistic Director, is one of Southern California's burgeoning dance companies. CCBallet offers self produced concerts featuring the original innovative choreography by Ms. Holt as well as renowned guest choreographers and distinguished visiting artists. Their performances highlight CCBallet's career dancers, embellished by beautiful handmade costumes, sets and lighting design. The company often presents the works of original music by guest and resident composers. Several such original works have included a rock n roll ballet of "Romeo and Juliet", "Lifetimes" -which explored the concept of experiencing life beyond death, "Blind Journey"- about a young girl trapped between reality and the spiritual world, "Angelitos"- a ballet adapted from the famous Puerto Rican story of "Angelitos Negros".
CORE Contemporary Dance Artistic direction and choreography: Kelli Leighton. 717 E. Bidwell St. Suite 5, 95630, Folsom. T: (916) 668-8100
Dandelion Dancetheater Artistic directors: Kimiko Guthrie, Eric Kupers. Berkeley T: 415-806-0013 info[at]dandeliondancetheater.org
detour dance Artistic direction and choreographer: Eric Garcia & Kat Cole. San Francisco, CA. 

Detour dance is a contemporary dance company that tackles the idiosyncrasies and quirky tenderness of human relationships set against the backdrop of everyday life. Located in San Francisco, detour dance magnifies these already existing subtleties, present in a city where the smallest interactions go unnoticed. They explore the inconspicuous through multi-media and site-specific work, creating an environment where their collaborators are just as curious. Known for their eccentric and recognizable gestures and contrasting full-bodied contemporary technique, they encourage audiences to reevaluate who can dance and where art happens. detour dance produces the Tiny Dance Film Festival, a festival that features short dance films from both emerging and established dance filmmakers from across the globe.
Diavolo Dance Theatre  Artistic director : Jacques Heim. 616 Moulton Street Los Angeles, CA 90031 (downtown in the Brewery Arts Complex) info[at]dlartists.com
Dr. Schaffer and Mr. Stern Artistic directors: Karl Schaffer, Erik Stern. P.O. Box 8055 Santa Cruz, CA 95061 T: 831-335-1861 (Karl Schaffer) / 801-626-6615 (Erik Stern) F: 831-335-1876 schaferkarl[at]fhda.edu / estern[at]weber.edu / scottkim[at]aol.com / igreg[at]hawaii.edu
EmSpace Dance Artistic director: Erin Mei-Ling Stuart. EmSpace Dance 1304 McAllister St. San Francisco, CA 94115 info[at]emspacedance.org
Entity Contemporary Dance Artistic direction and choreography: Will Johnston & Marissa Osato. Los Angeles, CA. entitycontemporarydance[at]gmail.com
Open company class every Wednesday 5:30-7pm at EDGE Performing Arts Center in Hollywood, CA.
Flyaway Productions Artistic director: Jo Kreiter. 1068 Bowdoin Street, San Francisco, CA 94134, T: +415.333.8302 jo[at]flyawayproductions.com
Invertigo Dance Theatre Artistic direction and choreography: Laura Karlin. Los Angeles 90230 info[at]invertigodance.org
Joe Goode Performance Group Artistic director: Joe Goode. 1007 General Kennedy Avenue, Suite 209 San Francisco, CA 94129 T: 415-561-6565 / F: 415-561-6562 info[at]joegoode.org
LaDiego Dance Theater Artistic direction: Daniel Marshall (Artistic Dir.), Tracy Van Baalen (Owner, Studio Director), Aliyah Hassan (Production Dir.) Choreographer: Daniel Marshall, Tracy Van Baalen and Aliyah Hassan. 237 East Main Street El Cajon 92020 T: (619) 444-3836 thedanceconservatory[at]gmail.com. The Dance Conservatory | School of LaDiego Dance Theater, is a year round dance training ground in El Cajon, in San Diego's East County. Home of contemporary ballet company LaDiego Dance Theater. Two annual productions, performance opportunities and competition team. Dance styles offered in Classical & Contemporary Ballet, Pointe'Work, Tiny Tots, Dance Discovery, Tumble Bop, Jazz, Modern, Hip Hop, Break Dancing, Tap , Voice and Acting classes. Stop in for your 1st FREE class on us.
LEVYdance Artistic direction: Benjamin Levy. 19 Heron Street, San Francisco, CA 94103 T: +1-415-701-1300 info[at]levydance.org
Lineage Dance Artistic director: Hilary Thomas. Lineage Performing Arts Center 89 South Fair Oaks Ave. Pasadena, CA 91105 T: 626.844.7008 lineagedance[at]gmail.com
Liss Fain Dance Choreographer: Liss Fain. 26 Seventh Street, 5th Floor San Francisco, CA 94103 T: 415-380-9433 F: 415-380-9877
Malashock Dance Artistic director: John Malashock. 2650 Truxtun Road, Suite 202 San Diego, CA 92106 T: 619.260.1622 F: 619.523.0603 info[at]malashockdance.org
MashUp Contemporary Dance Company  Artistic director: Sarah Rodenhouse & Victoria Brown. 2926 Gilroy Street, Los Angeles 90039  info[at]mashupdance.com
Nancy Evans Dance Theatre  Artistic direction: Nancy Evans Doede. Choreographer: Artistic Director, company members, guests. 41 W. Bellevue Drive, Pasadena, 91105. T: (626) 808-7326  nancyevansdancetheatre[at]gmail.com
"This is the great dance that is happening right here in greater LA.  Nancy Evans Dance Theatre continues to pursue a unique blend of narrative based movement theater and modern dance aesthetics in a way that sets them apart from the rest." Beth Megill, LA Dance Review. 
Natricia Bernard Choreographer: Natricia Bernard. 10427 Weddington Street, North Hollywood, CA, 91601. Natricia Tara Bernard is a choreographer and creative director based in the UK who has worked with many leading artists for over 20 years.
Nickerson-Rossi Dance Palm Springs.
ODC Choreographer: Brenda Way/KT Nelson/Kimi Okada/Kate Weare. 351 Shotwell St. San Francisco Zip/Postal Code: 94110 T: 415 549 8518 F: 415 863 9833 E-Mail Address: JosephC[at]odcdance.org 
Today, our company of eleven world-class dancers performs the imaginative repertory of Brenda Way, KT Nelson and Kimi Okada for more than 50,000 people annually. Two annual home seasons in San Francisco include "Dance Downtown" and our holiday production "The Velveteen Rabbit". Past highlights include numerous appearances at the Joyce Theater in New York, and standing room only engagements in Europe, Russia and Asia. In forty two years, ODC/Dance has performed for more than a million people in 32 states and 11 countries, with support from the NEA, the U.S. State Department, and many state and city arts agencies.
RIACTOR Artistic direction: Hassan Christopher. Choreography: Hassan Christopher & Guests. 1835 1/2 Grace Ave., 90028 Los Angeles. T: 4242353733 hassan[at]riactor.org
Terri Best Dance Artistic direction: Terri Best. terri[at]terribestdance.com

The Foundry Artistic direction and choreography: Alex Ketley. 301 8th Street (Suite 270) San Francisco, CA 94965 T: 415-328-2599 foundryprojects[at]gmail.com
The JohnC Art Ballet Artistic direction and choreography: John Welch. 2190 North Canal Street, Orange. Postal Code: 92865 T: 7149259806 E-mail Address: info[at]johncartballet.org
Visionary Dance Theatre Artistic direction and choreography: Spencer John Powell 8693 La Mesa Blvd, La Mesa 91942 T:619-758-8112  spencer.powell[at]visionarydancetheatre.org
Zion Dance Company Artistic direction and choreography: Rina van de Kamp. 3630-g Sagunto Street, Santa Ynez. Zip/Postal Code: 93460 T: 1-805-698-9188 info[at]ziondancecompany.com
Contemporary and aerial dance theater.


Colorado:
Kim Robards Dance Artistic director: Kim Robards. 1379 South Inca Street, Denver 80223 T: 303-825-4847 F: 303-825-4846 info[at]KimRobardsDance.org
Helios Dance Theater Choreographer: Laura Gorenstein Miller. laura[at]heliosdancetheater.org
Wonderbound Artistic director and choreographer: Garrett Ammon.  2535 East 40th Avenue, Denver 80205  T: 3032924700   info[at]wonderbound.com

Connecticut
Adams Company Dance  Artistic director and choreographer: Mitzi Adams
 c/o 78 Waverly Street #1  MILFORD 06461  T:2039814553  mitzijadams[at]gmail.com   CT and NYC based Contemporary Dance Company. NYC main address suspended due to the pandemic.

Full Force Dance Theatre Artistic director: Katie Stevinson-Nollet. Hartford.
Momix Artistic director: Moses Pendleton. Washington. T: 860 868 7454 F: 860 868 2317 momix[at]snet.net

Pilobolus Artistic directors: Robby Barnett, Michael Tracy, Jonathan Wolken. PO Box 388 Washington Depot CT 06794 T: 860 868 0538 info [at] pilobolus.org

Florida
Surfscape Contemporary Dance Theatre Artistic direction: Rachael Leonard & Kristin Polizzi. Choreographers: artistic directors plus guest artists. 563 Caro Court New Smyrna Beach 32168 T: 3862334885 contact[at]surfscapedance.org

Georgia
SIDEWAYS Contemporary Dance Company Artistic director: Charlotte Foster.
Hawaii

IONA Contemporary Dance Theater

Illinois
Chicago Moving Company Artistic director: Nana Shineflug. Hamlin Park 3035 N. Hoyne Chicago 60618 T/F: ( 773) 880 5402
Khecari Dance Theatre Artist director: Jonathan Meyer's. Chicago.
Perceptual Motion, Inc. Artistic director and choreographer: Lin Shook. 4057 North Damen Avenue Unit 1, Chicago 60618  T: 17735493958
 pmidance[at]gmail.com
Soul 2 Sole Dance, Inc. 1350 Abbott Ct. Buffalo Grove 60089 T: 847-276-2820 soul2sole.debbie[at]gmail.com
Zephyr Dance Artistic director: Michelle Kranicke. 1627 North Oakley Chicago, IL 60647 T: 773.489.5069 F: 773.489.9930 michelle[at]zephyrdance.com

Indiana
Dance Kaleidoscope Artistic director: David Hochoy. 4603 Clarendon Road, Rm. 32 Indianapolis, IN 46208 T: (317) 940-6555 dk[at]dancekal.org

Iowa
Co'Motion Dance Theater Choreographer: Valerie Williams. Ames.

Maryland
Liz Lerman Dance Exchange Choreographer : Liz Lerman. 7117 Maple Avenue Takoma Park, Maryland 20912 T: (301) 270-6700 F: (301) 270-2626 mail[at]danceexchange.org

Massachusetts
Pineapple Dance Company Artistic direction: Charlotte Doyle. Choreographer: Company members. Amherst. Charlotte.doyle[at]pineappledance.net

Snappy Dance Theater Artistic director: Martha Mason. PO Box 400075 Cambridge, MA 02140 T: 617.718.2497 F: 775.248.4980 info[at]snappydance.com
Urbanity Dance Choreographer: Betsi Graves. 280 Shawmut Avenue #1, Boston 02118 T: 617-572-3727 E-mail Address: ask[at]urbanitydance.org 
Urbanity Dance is a Boston-based contemporary dance company that celebrated its fourth anniversary in May 2012. Urbanity's twenty company dancers come from strong technical backgrounds in dance, and use formal training in performances that aim to push boundaries and affect change. Community workshops and open classes celebrate accessibility to the arts, and performances are often a product of cross-disciplinary collaboration with other local musicians, fashion designers, even architects. Just four years old, Urbanity has been recognized as Boston's strongest contemporary jazz/modern company to date and has been invited to perform in venues across the U.S., including Jacob's Pillow Dance Festival in the Berkshires, the Dance Gallery Festival in Houston, and the Alvin Ailey Citigroup Theater in New York. Most recently, Urbanity was awarded Best of Boston's 2012 Dance Company by the Improper Bostonian. In summer 2012, Urbanity hosted the inaugural Boston Contemporary Dance Festival and its first-ever Summer Dance Intensive.
Zany Angels Artistic direction: Rythea Lee, Rose Oceania. Choreographers: Rythea Lee, Rose Oceania, Patrick Crowley. 221 Pine St, Studio 349 Florence 01062 T: 413-586-7390 info[at]zanyangels.com

Michigan
Wellspring/Cori Terry and Dancers Artistic director: Cori Terry. 359 S. Kalamazoo Mall, Ste. 204, Kalamazoo Michigan T: 49007 269-342-4354

Minnesota
Live Action Set Artistic director: Noah Bremer. 750 South 2nd Street, Suite 301, Minneapolis 55401 T: 6125016614 noah[at]liveactionset.org
Minnesota Dance Theatre Artistic director: Lise Houlton. 528 Hennepin Avenue, Sixth Floor Minneapolis, MN 55403 T: 612-338-0627 F: 612-338-5160 info[at]mndance.org
Missouri
Kacico Dance Choreographer: Michelle Diane Brown. PO Box 26767 Kansas City, MO 64196 T: 816-273-6478 artdir[at]kacicodance.org
Nebraska:
Kidz in Motion Dance Company Artistic director: Traci Nelson.  635 South Washington Street
Nevada:
Contemporary West Dance Theater Las Vegas.
Xpressive Elements Artistic direction: Elesia Blink-Archer. Choreographer: Samantha Berman. 9691 Trailwood Drive #103, Las Vegas. Postal Code: 89134 T: 702-337-6005 info[at]xelementpa.com

New Hampshire:
Neoteric Dance Collaborative Artistic direction: Sarah Duclos. Choreographer: Various. 187 Route 108, Somersworth 03878 neotericdancenh[at]gmail.com

New Jersey:
Rahway Dance Theatre Artistic direction: Ms J Skeete-lee. 1439 Irving st. Rahway 07065 T: 7322211489 Rahwaydancetheatre[at]msn.com
The Kennedy Dancers Artistic direction and choreography: Diane Dragone. Street Address: 79 Central Ave., Jersey City, 07306 T: 2016592190 kennedydancers[at]aol.com  Established in 1976,  performing throughout the northeast as well as the White House. Regular summer series on the Hudson River Pier opposite downtown Manhattan.

New York:
a canary torsi l yanira castro Artistic direction: Yanira Castro. Brooklyn. a canary torsi creates site-adaptable dance projects within visual and audio environments. Established in 2009 by New York director/choreographer Yanira Castro, a canary torsi invites audiences to engage in scenarios that are anchored around live performance and extend into other media and online platforms. These multidisciplinary arts collaborations incorporate unconventional sites and transform traditional venues. Ranging from formalist movement and immersive audio installations to fictional Twitter feeds and photographic narratives, Castro's collaborations plunder behavior, gesture, text and sound from a multitude of source: fiction, film, photography to engage participants in an immediate, personal encounter with the work.
Adams Company Dance Choreographer: Mitzi Adams. 865 West End Avenue, Suite 1-C New York, NY 10025 T: 212.714.7639
ArtBark International Artistic direction: We operate collaboratively and co-creatively. Choreographer: Misa Kelly, Stephen Kelly, Trina Mannino. 2911 La Combadura, Santa Barbara CA AND Brooklyn NY, Postal Code: 93105 T:(805) 569-0389 artbarkinternational[at]gmail.com   We seek to be the change we wish to see in the world harnessing our life work as creative innovators and visionaries to build mutual understanding and tolerance through the arts fostering a more harmonious and balanced world. When the arts thrive, hearts thrive and communities prosper. 

Artichoke Dance Company Artistic director and choreographer: Lynn Neuman 121 Sterling Place, Brooklyn, NY, 11217
T: 9176278770  info[at]artichokedance.org  Artichoke Dance Company is known for humorous theatrical athleticism, confronting contemporary social issues with intelligence and wit, and forward thinking collaborations with scientists, architects, visual artists, composers, musicians, designers and filmmakers to create layered works infused with forward thinking perspectives. Our groundbreaking work in environmentalism has inspired thousands to coalesce around pressing issues, to build community, create art, and enact change.
Avodah Dance Ensemble Artistic director: Julie Gayer. c/o HUC-JIR, 1 West 4th Street, New York, NY 10012 T: 917-822-9665
Ballet des Amériques Artistic direction and choreography: Carole Alexis. 16 King St., Port Chester 10573 T: 646-753-0457 info[at]balletdesameriques.com 
The professional dance company of Ballet des Amériques was established and gave its first performance on July 8, 2011.
Ballet Neo Artistic direction and choreography: Kate Thomas. 301 west 108 street, New York, 10025. T: 2128743678 kate[at]stepsnyc.com  Ballet Neo is a contemporary ballet troupe dedicated to the creation and presentation of explorative works on pointe.
Ballet NY Artistic director: Judith Fugate & Medhi Bahiri. Choreographer: Medhi Bahiri. 4445 post road #3H, Riverdale, New York 10471 T: 7185432760 mbahiri[at]juno.com   Contemporary/Ballet company.
Bebe Miller Company Choreographer: Bebe Miller. 140 Second Avenue, Suite 404 New York, NY 10003 T: 212.777.1340
Ben Munisteri Dance Projects Choreographer: Ben Munisteri. c/o Pentacle 246 W 38 St, 4th Fl. New York, NY 10018 T: 347-535-0888 ben0765[at]excite.com
Bill T.Jones / Arnie Zane Dance Company Choreographer: Bill T.Jones. IMG Artists 152 W. 57th Street, 5th Floor New York, NY 10019 T: 212.994.3500
Brian Brooks Moving Company Artistic direction: Brian Brooks. New York. The Brian Brooks Moving Company has been presented throughout the US, Asia and Europe since 2002. In its hometown of New York City, the group has been presented by organizations including Lincoln Center, Symphony Space, Central Park Summerstage and the 92nd Street Y Harkness Festival. National tours have included presentations by the American Dance Festival, Jacob's Pillow, Vanderbilt University, Davidson College, the Egg and Wesleyan University.
Bridgman Packer Dance  Artistic director and choreographer: Art Bridgman and Myrna Packer. New York City  sandyg[at]pentacle.org

Buglisi Dance Theatre Artistic director : Jacqulyn Buglisi. 229 West 42nd Street, Suite 502 New York, NY 10036 T: (212) 719-3301 F: (212) 719-3302 buglisi[at]buglisidance.org
cie. johannes wieland Choreographer: Johannes Wieland. 242 East 15th Street, Suite #7 New York, NY 10003 jh[at]johanneswieland.org

Daniel Gwirtzman Dance Company Choreographer: Daniel Gwirtzman. 720 W. 181 St., #31 New York, NY 10033 T: 212-543-1367 Info[at]GwirtzmanDance.org

Danzaisa Choreographer: Gabri Christa. PO Box 10260 Staten Island, New York 10301 T: (718) 781-9987
David Dorfman Dance Artistic director and choreographer: David Dorfman.
New York City. sandyg[at]pentacle.org

Doug Varone and Dancers Choreographer: Doug Varone. 260 West Broadway, Suite 4 New York, NY 10013 T: 212.279.3344 F: 212.279.6397 info[at]dougvaroneanddancers.org

Douglas Dunn & Dancers Choreographer: Douglas Dunn. Rio Grande Union, Inc. 541 Broadway – Third Floor New York NY 10012 T: 212 966 6999 F: 212 274 1804 info[at]douglasdunndance.com
Eiko + Koma Choreographers: Eiko, Koma. info [at] eikoandkoma.org
Ellen Sinopoli Dance Company Choreographer : Ellen Sinopoli. PO Box 775 Troy , NY 12181 T: 518-408-1341 F: 518-473-1848 info[at]sinopolidances.org
Erick Hawkins Dance Company T: 845-216-2214 artistic_director[at]erickhawkinsdance.org
Gabrielle Lansner & Company Choreographer : Gabrielle Lansner. T/F: 646-912-9741 470 West 24th Street, Ste. 17E New York, NY 10011
Garth Fagan Dance Artistic director: Garth Fagan. 50 Chestnut Street Rochester, New York 14604-2318 T: 585.454.3260 F: 585.454.6191 info[at]garthfagandance.org
Gibney Company Choreographer: Gina Gibney. 890 Broadway, Studio 5-2 New York, NY 10003 T: 212.677.8560 F: 212.777.8653 info[at]ginagibneydance.org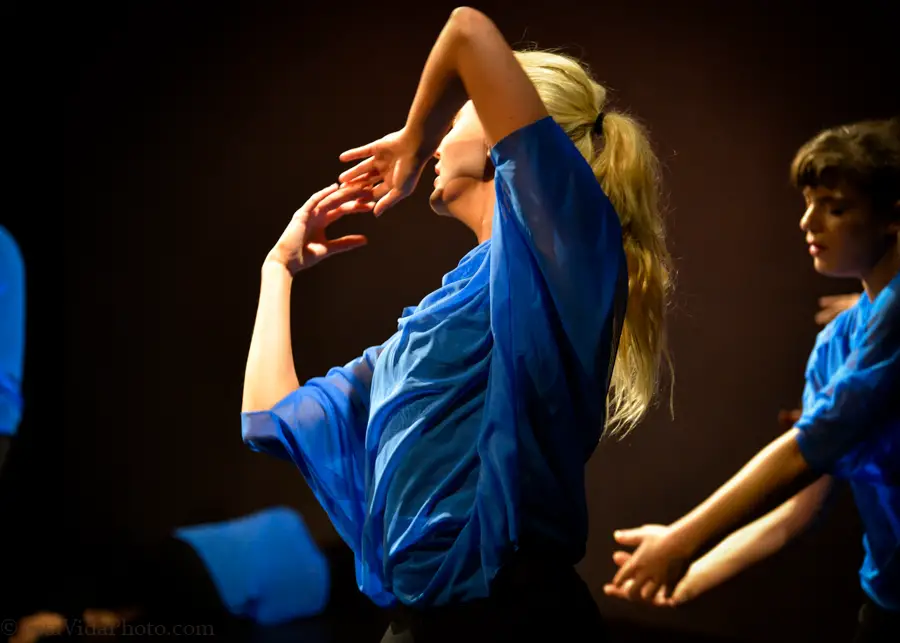 Gwen Rakotovao Company
Gwen Rakotovao Company Artistic direction: Gwen Rakotovao. New York. gwenrakotovaocompany[at]gmail.com
High Frequency Wavelengths Artistic director: Marilynn Danitz. 560 Riverside Drive Suite 3P New York, NY 10027 T: 646.712.0459 HFW2000[at]aol.com
In Mixed Company Choreographer: Maura Donohue. New York.
Jane Comfort and Company Choreographer: Jane Comfort. Racing Thoughts, Inc. 55 North Moore St. New York, NY 10013. Jane Comfort and Company is a dance-theater group whose work pushes the limits of dance and drama to achieve a new form of theater. An instigator of collaborations across various artistic disciplines, Jane Comfort's subject material is as diverse as the artists and art forms she employs.
JKing Dance Company (JKDC) Artistic direction: Joyce King. Brooklyn, NY. E-mail: jkl_8127[at]hotmail.com
Artistic Director, Joyce King also is on faculty at Steps on Broadway and Joffrey Jazz & Contemporary Program.
KDNY Artistic director: Kathleen Dyer. KDNY Incorporated 132 E. 43rd Street, Ste. 118 New York, NY 10017 info[at]kdnydance.com
Keigwin + Company Artistic director and choreographer: Larry Keigwin.  New York City  sandyg[at]pentacle.org

Lar Lubovitch Dance Company Choreographer: Lar Lubovitch. 229 West 42nd Street, 8th Floor New York, NY 10036-7201 T: 212.221.7909 F: 212.221.7938 lubovitch[at]aol.com
Lauren Beirne Dance Works Artistic direction: Lauren Beirne. Choreographer: Lauren Beirne & dancers. Brooklyn, NY 11225.
Limón Dance Company Artistic director: Clara Maxwell. Office: The José Limón Dance Foundation 307 W. 38th Street, Suite 1105 New York, NY 10018 T: (212) 777-3353 F: (212) 777-4764 Info[at]limon.org Classes: Peridance Capezio Center 126 E 13th St. New York, NY 10003 T: (212) 505-0886
Mark DeGarmo & Dancers Choreographer: Mark DeGarmo. 107 Suffolk St., Suite 310 New York, NY 10002 T: 212.375.9214 F: 212.375.9216
Mark Morris Dance Group Choreographer: Mark Morris. Mark Morris Dance Group 3 Lafayette Avenue Brooklyn, NY 11217-1415 T: 718.624.8400 F: 718.624.8900 info[at]mmdg.org
Melanie Aceto Contemporary Dance Choreographer: Melanie Aceto. Buffalo T: 585-201-0656 melanieaceto[at]yahoo.com
Merce Cunningham Dance Company 55 Bethune Street, New York 10014 T: (212) 255-8240 F: (212) 633-2453
Mimi Garrard Dance Theatre Choreographer: Mimi Garrard. TWO PENN PLAZA, SUITE 1500, NEW YORK, NY 10121 T: 212 674-6868 F: 845-386-4883 mimimgdc[at]aol.com
Millennium Dance Company Artistic director, E. Denise Perry. 2542 Frederick Douglas Blvd., New York 10030 T: 212-234-1400
Molissa Fenley and Dancers Choreographer: Molissa Fenley. 260 West Broadway, Suite #1 New York, NY 10013 T: (212) 941-8911 F: (212) 334-5149 MomentaFnd[at]aol.com
Nacre Dance Company Artistic direction and choreography: Beth Fecteau 
53 Church Street, 2-A, Saratoga Springs, NY 12866 T: 518-817-3833  
Beth[at]Nacredance.com
nicholas leichter dance Artistic direction: Nicholas Leichter. Brooklyn. Nicholas Leichter creates cultural narratives where movement tells the story. Leichter's hybrid approach draws from many sources, including traditional, contemporary, folk, and popular dance, as well as musical theater and musical categories. Leichter and company mix and mash up styles and substance into rhythmic displays of bodies, fashion, and lights in motion. Whether dancing to Stevie Wonder or Stravinsky, these vibrant dances celebrate human equality.
Oniin Dance Company Artistic direction: Daniela Rapisarda. Choreographer: Daniela Rapisarda, Alessandro Vacca.  100 Willoughby St., Brooklyn 11201 NY. T: 9179578066 info[at]oniindancecompany.it
Parsons Dance Choreographer : David Parsons. 229 West 42nd Street, 8th Floor New York, NY 10036 T: 212.869.9275 F: 212.944.7417 info[at]parsonsdance.org
Pascal Rioult Dance Theatre Artistic director: Pascal Rioult. 246 West 38th Street, 4th Floor New York, NY 10018 T: 212-398-5901 F: 212-398-5902 info[at]rioult.org
Paul Taylor Dance Company Choreographer: Paul Taylor. 551 Grand Street New York, NY, 10002. T: 212.431.5562 F: 212.966.5673.
Peridance Contemporary Dance Company Artistic direction: Igal Perry. 126 East 13th Street New York 10003 T: 212-505-0886 F: 212-674-2239 E-mail Address: pcdc[at]peridance.com
Rindfleisch Choreographer: Elke Rindfleisch. New York Danziger Strasse 30 10435 Berlin Germany elke[at]rindfleischdance.com
Risa Jaroslow & Dancers Choreographer: Risa Jaroslow. 139 Fulton St #310 New York, NY 10038 T/F: 212-233-0330 rjdinfo[at]verizon.net
Rubans Rouges Dance Artistic director and choreographer: Noelle Rose Andressen. Manhattan.
Sarah Skaggs Dance Choreographer: Sarah Skaggs. 246 Mott Street New York, NY 10012 T: 212.966.0994 Info[at]SarahSkaggsDance.org
Seán Curran Company Artistic director: Seán Curran. Sean Curran Company 21 First Avenue, No. 18 New York, NY 10003 T: 212.254.5018 F: 212.254.5018 info[at]seancurrancompany.com
Shen Wei Dance Arts Choreographer: Shen Wei. 185 Franklin Str. 3rd floor New York NY 10013 T: 1 212 962 113 F: 1 212 962 1313 info[at]shenweidancearts.org
Smashworks Artistic director and choreographer: Ashley McQueen. 63 Wall St., New York 10005. T: 210-859-3735  smashworksdance[at]gmail.com
Stephen Petronio Company Choreographer: Stephen Petronio. 140 Second Avenue, Suite 504 New York, NY 10003 T: 212 473 1660 F: 212 477 3471 info[at]stephenpetronio.com
Synthesis Dance Project Artistic direction and choreography: Tracie Stanfield P O Box 1526 New York 10276 info[at]synthesisdanceproject.com 
Synthesis Dance Project celebrates athletic ability, technical precision and passionate performances. The company delivers artistry, expression and vitality with magnetic energy and expert performances. Firmly grounded in classical technique and pulling from all styles of movement, the company strives to challenge the boundaries of any singular dance genre. We, instead, invite the audience into the world of honest emotion, bold ideas and PURE DANCE.
The Lovelies Choreographer: The company. 1078 Fulton Street BROOKLYN NY 11238 T: 4192352738 the7lovelies[at]gmail.com
Tiffany Mills Company Choreographer: Tiffany Mills. 129 Columbia Heights, #45 Brooklyn, NY 11201 T: 917.767.6350 tiffany[at]tiffanymillscompany.org
Trisha Brown Dance Company Choreographer: Trisha Brown. 465 Greenwich Street New York, NY 10013 T: 212 977 5365 F: 212 925 8687
Troika Ranch Artistic directors: Mark Coniglio, Dawn Stoppiello. T: +49 0160 98 73 96 80 mark[at]troikaranch.org
UNA Projects Artistic director: Chuck Wilt. Choreographer: Chuck Wilt with repertory from Roy Assaf. Brooklyn, NY.  Info[at]una-projects.com
Urban Bush Women Artistic director: Jawole Willa Jo Zollar.
WHITE WAVE Young Soon Kim Dance Company Artistic director and choreographer: Young Soon Kim. 753 Lexington Avenue, #2B, Brooklyn 11221  T: 16464566761  wwyskdc[at]gmail.com  WHITE WAVE Dance functions as a potent stimulus for progress in the dance/arts world by creating original dance works, producing dance festivals, and educating through dance classes. For the past 30 years, WHITE WAVE Dance has been NY's premier institution dedicated to the future of dance in all its dazzling forms. WW's mission is to seek, nurture, and broaden the horizons of those rising dance makers who show the most promise to create innovative and lasting contributions to the future of dance.
Yoshiko Chuma & The School of Hard Knocks Choreographer: Yoshiko Chuma. 201 E. 4th Street New York, NY 10009 T: 212-533-9473 F: 915-773-3891
Zendora Dance Company Choreographer: Nancy Zendora. 34 Watts Street, #30 New York, NY 10013 Tel: 212-431-5155 zendoradancecompany[at]earthlink.net

North Carolina
alban elved dance company Artistic director: Karola Lüttringhaus. Wilmington T: 336-409 5096 albanelved[at]albanelved.com

Ohio
Contemporary Dance Theater Artistic director: Jefferson James. 1805 Larch Avenue Cincinnati, OH 45224 T: (513) 591-1222 dance[at]cdt-dance.org
Dayton Contemporary Dance Company Artistic director: Debbie Blunden-Diggs. Central State University's Dayton Campus (CSU-Dayton Campus) 840 Germantown Street Dayton, Ohio 45402 T: 937-228-DCDC (3232) F: 937-223-6156
MorrisonDance Choreographer: Sarah Morrison. 4201 Lorain Avenue Ste. A Cleveland, OH 44113

Oregon
Northwest Dance Project Artistic direction: Saah Slipper. Portland. 
Northwest Dance Project has established itself as a bold and innovative contemporary dance company performing an all-original repertoire from a select roster of accomplished choreographers as well as the most promising new talents in the field of contemporary dance.
Pennsylvania
BoanDanz Action Choreographer: Marianela Boan. 1720 Mount Vernon St. Philadelphia PA 19130 T:215 325 17 49 boandanzaction[at]yahoo.com
Bodiography Artistic direction: Maria Angelica Caruso. 5824 Forbes Ave. Pittsburgh PA 15217 T: 412-521-6094  info[at]bodiography.com
Group Motion Artistic director: Manfred Fischbeck. 3500 Lancaster Ave, Philadelphia, PA 19104 T: 215-387-9895

Headlong Dance Theater Artistic directors: David Brick, Andrew Simonet, Amy Smith. 1170 South Broad Street Philadelphia, PA 19146 T: (215) 545-9195 F: (267) 687-6630 info[at]headlong.com
Kun-Yang Lin/Dancers Artistic direction and choreography: Kun-Yang Lin. 1316 S. 9th St. Philadelphia 19147 T: 267-687-3739
Raphael Xavier  Artistic director and choreographer: Raphael Xavier. Philadelphia.  sandyg[at]pentacle.org  Distilling the art of breaking to its purest form, Raphael Xavier takes this movement vocabulary to uncharted territory. Expanding both dancer and audience expectations, Xavier has forged an exceptional approach to improvisation, clearing the path for those interested in breaking as an artform.  A multi-faceted creator who draws inspiration from his many talents in dance, music, photography, and writing, Xavier's original works are a transcendent mix of poetry, precision and spontaneity.

Rennie Harris Puremovement Artistic director: Lorenzo Rennie Harris. 1500 Market Street 12th Floor, East Tower Philadelphia, PA 19102 Info[at]rhpm.org

Tennessee
Ballet Memphis Artistic direction: Dorothy Gunther Pugh. Choreographer: Repertory Company. Memphis. Ballet Memphis is recognized for its close ties to the region's rich musical and literary heritage. It has been heralded for its innovations as a ballet company committed to creating and commissioning relevant work, nurturing young choreographers, and expanding the roles of dancers within the company and the community.

Texas
Contemporary Dance/Fort Worth Artistic director: Kerry Kreiman. P.O. Box 11652 Fort Worth, 76110 T: (817) 922-0944 cdfw[at]cdfw.org
deborah hay dance company Choreographer: Deborah Hay. 1703 Alta Vista Avenue, Austin, TX 78704 T: (512) 560-6725 deborahhay[at]aol.com
Farrell Dyde Dance Theatre Choreographer: Farrell Dyde. 815 Stuart Street Suite 4 Houston, Texas 77006 T: 713-524-8529 FarrellDyde[at]aol.com
Karen Stokes Dance  Artistic director and choreographer: Karen Stokes. 2315 Commerce St., Houston  77002.

Utah
NOW-ID Choreographer: Charlotte Boye-Christensen. Salt Lake City, 84111 contact[at]now-id.com
Ririe-Woodbury Dance Company Artistic director: Joan Woodbury. 138 West 300 South Salt Lake City, UT 84101 T: 801/297-4241 F: 801/297-4235 info[at]ririewoodbury.com
St. George Dance Company Artistic direction and choreography: Summer Belnap Robertson. 1943 Acacia Palce, St. George 84790 T: 435-773-1221 

stgeorgedance[at]gmail.com
Vermont
PH Dance & Ers Artistic direction: Paula Higa. Williston.

Virginia

Company Danzante Artistic direction: Arturo Garcia and Katherine Horrigan. Choreographer: Arturo Garcia, Katherine Horrigan, Kyoko Ruch, mixed repertory. Fairfax. companydanzante[at]gmail.com
Danzante is a professional repertory dance company based in Northern Virginia that presents contemporary dance by seasoned and emerging choreographers.
Ground Zero Dance Company Choreographers: Pam England, Rob Petres. info[at]groundzerodance.org
Kathy Harty Gray Dance Theatre Artistic director: Kathy Gray. PO Box 3291, Alexandria, VA 22301 T: 703-413-3811

Washington
Pat Graney Company Choreographer: Pat Graney. 925 E. Thomas Ste. B Seattle, WA, 98102 T: 206-329-3705 staff[at]patgraney.org
Spectrum Dance Theater Choreographer: Donald Byrd. Street Address: 800 Lake Washington Blvd., Seattle, WA, 98122  T: 206) 325-4161  companymanager[at]spectrumdancetheater.org
Stephanie Skura Dance Choreographer: Stephanie Skura. Auburn stephskura[at]mac.com
Underscore Dance Lab Artistic direction and choreography: Shakira Rae Adams & Jacquelyn S. Corcoran.  Seattle  T: (419)308-3336 & (513)284-0575 underscoredancelab[at]gmail.com
Whim W'Him    Artistic direction: Olivier Wevers. Choreographer: Olivier Wevers and guest artists.  PO Box 7028    Postal Code: 98127 info[at]whimwhim.org.  The mission of Whim W'Him is to provide a platform, centered on choreography and dance, for artists to explore their craft through innovation and collaboration.
Washington D.C.
Dissonance Dance Theatre Artistic direction and choreography: Shawn Short. P.O. Box 2377, Washington DC 20013 T: 2025408338  info[at]ddtdc.com
Wisconsin
Li Chiao-Ping Dance Choreographer: Li Chiao-Ping. 5973 Purcell Road Oregon, WI 53575 T: 608.835.6590 F: 608.835.6592 mgr[at]lichiaopingdance.org
Madison Contemporary Dance Artistic director and choreographer: Sara Rohs. P.O. Box 7605, Madison 53707  Sara[at]mcvdance.com

I hope you find our directory of contemporary dance companies USA useful. Remember that it is continuously under construction and you're invited to participate!

Also, if you prefer your name to be removed from this list, just contact me by sending a message.
Return from Contemporary Dance Companies USA 
to Contemporary Dance Companies World Wide 

Return to Contemporary Dance Directory 

Return to Contemporary Dance Home Page