ALVIN AILEY
His Master Piece: "REVELATIONS". Section 1: Pilgrim of Sorrow.
Alvin Ailey (1931 Texas – 1989 New York) is a North- American choreographer, recognized for having invented an original aesthetical proposal about the Afro-American culture of his time.
He is the author of more than 30 original choreographies, from which "REVELATIONS" is known as his master piece. This is because it gathers the main innovative features of his work:
- Dynamic and vibrant mix of choreographic vocabulary from ballet, modern dance, jazz and African dance.
- Subject: Afro-American socio-cultural reality.
- Performed mainly by Afro-Americans.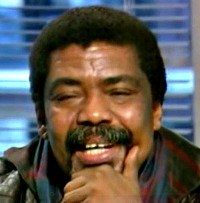 Ailey had contact with important modern dance figures like Martha Graham, Doris Humphrey or José Limón, but his major influence and teacher was Lester Horton. He was his mentor and gave him both a technique and a foundation with which to grow artistically.
Though he is known as an activist who opened the doors to the African-American participation in modern dance, he also expressed his wish of rising above issues of negritude. His company always employed people based solely on artistic talent and integrity, regardless of the color of their skin.
In 1958 he founded an American Dance Theater under his name, in New York. After more than 50 years of continuous activity, the company maintains an assorted repertory that tours all over the world and has an extensive and varied educational program for all type of students.



"Wade in the Water" from "

REVELATIONS

".
In the Alvin Ailey American Dance Theater website, you can find all the schedules, from performances to amateur classes. There's also a great, detailed biography of the company where you can know, year after year, about all the new creations, important events and figures that have worked there and that have been relevant to its existence.
Return to Dance History 

Return to Contemporary Dance Home Page