The Dance Thinker
Issue # 28, February 24, 2017



News
1. Hello again!
2. Latest chats of the forum
3. About the blogging section

Articles
1. Dancers die twice

If you can not view this message correctly, please copy and paste the following link fully in your browser's address bar:
https://www.contemporary-dance.org/The_Dance_Thinker-dancers-die-twice.html



1. Remember that contemporary-dance.org has many sections that you can use.
We have:
- A page for contemporary dance announcements in which you can post your news about workshops, auditions, performances, meetings or any current, related items.
- A contemporary dance blog where you can find current information and that will automatically distribute what you post in the announcements page to facebook, twitter and all subscribers to the site's RSS feed.
- A worldwide contemporary dance directory of schools, companies, scholarships, festivals and related websites to which you can also submit your contact information.
- A forum for asking dance questions.
- Several pages in which you can participate with contributions like articles, reviews, questions, or comments.
- An archive for THE DANCE THINKER back issues, where you can always revisit precedent issues from our e-zine.
- A contact page through which you can address me directly if you have questions, ideas, wishes, suggestions or comments.

2. It is free and easy to subscribe to The Dance Thinker. If you know somebody that would profit from receiving our e-zine, just let her/him know about the small subscription form located at the right column on every page of the website.


News
1. Hello again!
It's been a long time since I don't send you an issue of our e-zine. I don't intend to restart sending articles regularly (yet…). It's just that I've had some extra time lately, so I decided to write about things I've been thinking. Below you'll find an article about the moment when a dancer has to stop dancing… mmm. It may be useful, or interesting for both starters and oldies…

2. Remember that we constantly open new chats in our forum. Here are some of the latest:
Music ideas for my choreography
How to improve my skill of expressing the attitude of a dance

3. Don't forget to visit the blogging section to find news about auditions, grants and all type of events. It is constantly being updated:


Articles

1. Dancers die twice.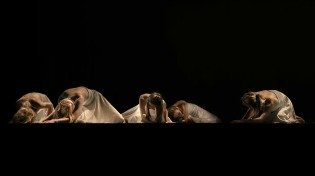 Once I heard my dance teacher say: 'Dancers die twice… , you'll see that quitting your life as a dancer is a very hard decision''. I was nineteen years old then, and the serious look I saw in this woman while saying this, recorded that moment in my memory as an unforgettable episode of my dancing story.

I didn't give too much importance to the event at the time, though I knew I had received an important message. Despite the presence of this idea in my consciousness, I gave my life with all my devotion and all my passion to dance.

I'm forty years old now and I must say that my experience as a dancer has been full of excitement and enthusiasm, but also full of tiredness and physical pain. I've had a tremendously intense life for around twenty years, thanks to dance and the moments I've had on stage.

Although I feel that I may still have some ten years left as an active dancer, I'm starting to see the possibility of the thing coming: my death as a dancer. I call it like that, just like my teacher did, because I am one of those dancers that have really been passionately in love with dance all my life; seeing this moment come gives me such an overwhelming and tremendously sad feeling as what one must feel when real death is coming.

I receive many questions through the forum of contemporary-dance.org like these: At what age do dancers retire? Is it too late for me to start dancing? And so on. I always encourage young and old people to dance, regardless of their age, because I think of the beautiful experience they may have if they achieve to dance some part of their lives. I give examples like the case of Kazuo Ohno, who danced till his death at a very advanced age, or the many different creative approaches that allow a dancer to always continue dancing in new ways. Yet, if for any reason or circumstances, those like me who are so passionate, who are professional, who truly have given their lives to dance, if one of you has to quit, it may be good to be prepared for that moment.

One of the things to consider is our emotional ties to dance. Most of us love dance so much and have made such a great emotional investment in becoming a dancer, that dissolving this union is painful. There's maybe nothing that will prevent a dancer from this pain, but it may be helpful to remember that this is something that happens to the majority of dancers (only those who really die while they are active dancers don't experience this). It is a reality that occurs to all the professionals that work with their bodies, so it is good to keep the perspective while evolving as dancers. A moment of a big change will arrive at a certain point of our career and we'd better have positioned our selves emotionally, in a realistic way.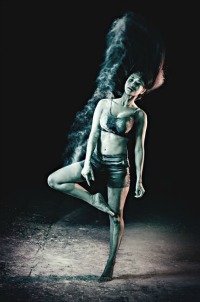 Another thing we should keep in mind is our economical situation. It is very common that dancers work part of their time doing alternative jobs. Me, for example, I've had the opportunity to teach dance, but I've also done baby sitting, bar tendering, languages teaching or blogging. Each context and personal situation allows us to do different things. Yet, if dancing is our main income activity, we should always develop parallel jobs, and be prepared. The moment to stop dancing may arrive at our fifties or sixties, but it may also arrive before, because of an injury, for example…

And the third aspect to think about is the physical or physiological reaction of our organism at the moment of quitting. If you have been a dancer for twenty or thirty years, you may know that you can't stop and that's it. Your organism is used to overdoses of movement and to get out of that rhythm, it's better to slow down gradually. Just as learning, which is something that we do in a carefully and progressive way, going back to a more sedentary life should be gained slowly and progressively. Yet, as all human beings, you will continue to need exercise or movement. So it is good to familiarize one self with cross training activities that may help you go on after quitting, without pain or a strong abstinence syndrome. Yoga, Tai Chi, Feldenkrais, swimming or soft ways of dancing are examples of alternatives that you can consider.

Now, we all know that dance is a major path that may be lived with the aim of cultivating one self as a better human being. Art in general is an activity that builds sense for human life. However, dance is also an ephemeral pleasure. Just think about it. Those moments on stage… they are amazing and they consume like gunpowder. Like many pleasant experiences, they demand sooooo much preparation time and soooo much investment of energy and effort. And then they happen and evaporate so quickly. Some of us may accept that we are a bit like 'dance junkies…' . If you are so passionate like me, or quite a good amount of my colleagues, you may want to view things form this perspective too, at the moment of quitting. I know nothing will replace dance in your life, but there are perspectives from which things can be seen. Being addict to a 'healthy pleasure' may be good in certain moments of life, but if you start hearing your body say that it is not healthy anymore… something needs to change. Maybe you don't have to stop. Maybe you just need to learn to dance in a different way. Or it may be the time for you to give your knowledge to others, or to experience the pleasure of dance in other ways.

You may think I'm exaggerating things and yes, you may be right. I can't measure or know what kind of relationship you've built with your life as a dancer. But it is so common to hear about the passion for dance, that I can imagine that many dancers, just like me, will face the experience sooner or later. Believe me. It is hard and very sad. Dancers meet the experience of death when they stop dancing, and then again, when they really die. Yes, dancers die twice.

After our first death, another chapter of life begins. Now I won't say: 'Hey… something good will come'. Something is coming, for sure and it's up to each one to find the way to better live it. What I know is that it is tremendously sad having to quit something that you love so much. It is a reality and I admit it as it feels for me. And I share my interpretation of it with you, dancers, so that you prepare your selves.

Now, pointing that this episode is part of the life of dancers does not aim to discourage you from being or becoming a dancer… This is the positive way of understanding it: "Don't be sad because it's over; be happy because it happened".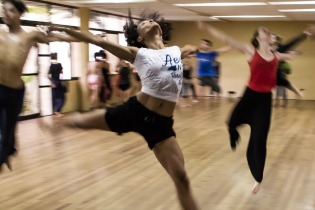 Hey...
If you ever feel like chatting about this topic, just open a thread in our forum:
---
Remember to feel free to answer this e-mail. Let me know what you think. I'm always opened to comments, suggestions, ideas, wishes...


Written by Maria Naranjo.

Editor and Webmaster of contemporary-dance.org


© copyright since 2010 contemporary-dance.org
---