Hi there!



The Dance Thinker

Issue # 31, November 7, 2022




News

Heloooooo again! Today I have a treat for you, especially for those who are teachers. I translated a short extract from a research work that was done by a friend colleague. It's about ideas and tools to develop interpretation skills in dancers. As this is a subject that's rarely found among research topics, I thought it would be useful to share it with you. Find the surprise in the article below:


Articles

TEACHING INTERPRETATION TO DANCERS


New pages in the forum:

(Spanish) Cómo se acompañaría una clase de danza contemporánea en el piano o teclado. Sometimes I receive questions that are directly in Spanish. This is the case of a question from a musician that wants to know how to play for a contemporary dance class. It's nice to have musicians interested, so I'm sharing the chat for those of you who can read Spanish...


If you can not view this message correctly, please copy and paste the following link fully in your browser's address bar:

https://www.contemporary-dance.org/The_Dance_Thinker-teaching-interpretation-to-dancers.html





1. Remember that contemporary-dance.org has many sections that you can use.

We have:

- A page for contemporary dance announcements in which you can post your news about workshops, auditions, performances, meetings or any current, related items (it's free).

- A contemporary dance blog where you can find important updated information and that will automatically distribute what you post in the announcements page to facebook, twitter and all subscribers to the site's RSS feed.

- A worldwide contemporary dance directory of schools, companies, scholarships, festivals and related websites to which you can also submit your contact information.

- A forum for asking dance questions.

- Several pages in which you can participate with contributions like articles, reviews, questions, or comments.

- An archive for THE DANCE THINKER back issues, where you can always revisit precedent issues from our e-zine.

- A contact page through which you can address me directly if you have questions, ideas, wishes, suggestions or comments.


2. It is free and easy to subscribe to The Dance Thinker. If you know somebody that would profit from receiving our e-zine, just let her/him know about the small subscription form located at the right column on every page of the website.



TEACHING INTERPRETATION TO DANCERS



As dance teachers, we all know that our task is not limited to teaching physical movements in a correct biomechanical way. Expressivity and the ability to 'touch' the audience are also very important skills to develop in dancers, but curiously, there seem to be very little discussion on the topic among the dance community.

Happily, Lina Zuluaga decided this year to take a step towards researching on the question, as part of her studies to attain a bachelor's degree at the University of Antioquia. Lina is the director of a beautiful private academy named Musicreando, located in the city of Medellín (Colombia). As I know from my chats with her, she has noticed that there are dancers that look like 'robots' on stage. Or, in the words of one of the testimonials she gathered in her research, they look like 'dancing bodies without heads'.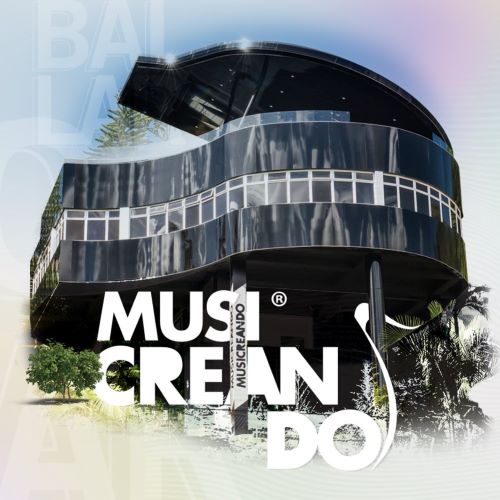 This is a situation you all may be familiar with. We can, indeed, perceive a great difference in a dancer that has expressive and transmission skills. Leaving beside the fact that this is something that may be included or excluded voluntarily in an aesthetic project, Lina decided to call this the ability to 'interpret' dance (from the Spanish 'interpretar'. It's the best translation I come up with now. Maybe there's a better word in English?).

Her research is focused on the following question: ¿How to teach interpretation to dancers? Among the tasks she undertook during her work, she made a conceptual definition of some 'interpretation skills' of a dancer, which I find interesting. I'm translating this part of her work for you (as the original document is written in Spanish), hoping that it may be useful in the task of thinking further about the ways to teach dance. I'll link Lina's complete work at the end of this text for the case you want to read it all (recommended but…in Spanish).

So, Lina defines five main skills that make up the interpretative ability of a dancer:

1. Development of an artistic and aesthetic identity

2. Capability to represent other identities

3. Capability to express emotions and narratives both bodily and facially

4. Interpretative consciousness (both bodily and mental)

5. Musicality




1. Development of an artistic and aesthetic identity. It refers to the personal mode of interpretation, which is unique for each one. Each dancer has her/his own way of dancing and appropriating movement, which may be conscious or not. The dancer gives form to the dance according to her/his personality and this is pretended to be a conscious and voluntary skill. As each human being is unique and develops in a different way, the basis of this skill is that the dancer identifies her/his artistic personality.

2. Capability to represent other identities. This refers to the dancer who can express an aesthetic project and who is versatile. It is a dancer that masters not only movement shapes but also movement qualities and dynamics. From the emotional and mental point of view, this dancer can represent emotions asked by the choreographer, and is ready to become what the piece demands. In the case that the dancer creates her/his own choreographic idea, s/he can develop her/his own aesthetical project in different ways.

3. Capability to express emotions and narratives, both bodily and facially. This refers to a dancer who is capable of incarnating emotions and feelings, as well as expressing or representing emotional or narrative contents. Her/his expressivity is based on a mental stance; it is a secure dancer that frees from the technical worries, when, overcoming technique and knowing her/his part perfectly, s/he crosses to a state of full enjoyment and transmits movement through her/his emotions. By achieving this, s/he generates different sensations in the audience. The dancer isn't occupied in the physical execution anymore but is focused on the emotional dimension, for which there must be a constant interpretative intention, both of the dance, the music and the moment.

4. Interpretative consciousness (both bodily and mentally). It refers to the self-knowledge or self-discovery of the dancer. This is a dancer that knows her/himself and makes a universe of exploration out of her/his dancing. S/he can recognize her/himself, identifies her/his achievements, strengths, and weaknesses. S/he studies her/himself as an 'interpreter' and can self-assess in a critical manner. This dancer knows her/his body and soul-psyche-mind; s/he knows her/his limits and more than knowing her/his body, s/he knows her/his mind, where feelings and emotions appear.

5. Musicality. This refers to the dancer that feels and dances connected to the music. S/he is like a translator. S/he achieves synchronization between choreography and music, creating a relationship between the two languages. This dancer accomplishes to communicate something, with spirit and enjoying the dancing.

After defining these five skills, Lina proposed a series of didactical activities for ballet students between six and nine years old (you will find that content in her original file). I believe that the definitions above are a good starting point to rethink your classes and/or syllabus, as well as for generating teaching ideas. Hope you liked it!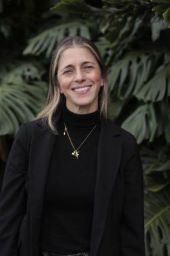 Lina Zuluaga
---

That's it for this issue. Remember that you can share your work through this e-zine too. Just contact me to discuss your ideas. Till next time. ;-)



---
Feel free to answer this e-mail. Let me know what you think. I'm always opened to comments, suggestions, ideas, wishes...


Written by Maria Naranjo.

Editor and Webmaster of contemporary-dance.org


© copyright since 2010 contemporary-dance.org
---